Bugle chips shaping machines
multifunctional shaper is our engineers and technicians in research at home and abroad similar equipment on the basis of, combined with market demand to develop production rolls (sandwich), cake classes (sandwich bread) and other various types of fried an
Brand:Zhuoheng
Product origin:Jinan City ,Shandong Province ,China
Delivery time:7-15working days
Supply capacity:100-150kg/h 200-250kg/h 300-500kg/h .....

Bugle chips shaping machines
T

The function is traction, stretching, rolling the food items from screw extrusion forming machine hosts, and cut into the required size of puffed purpose rod, puffed pie. Multi-functional Shaper can replace roller knife, cut free transform shape, such as extrusion, flat, jagged mouth, producing a flat cake (rod), necking clip pies (rod), small pillows, tooth-shaped rice crust and many other high-grade extrusion foods.
. Structural features
ZXJ-120 multifunctional shaper is divided into extension part, traction rolling parts, slitting molding part and control part.
The characterized of this machine is dividing the shape roll into several groups, changing different roll can make out beautiful pie, rod and other variety of shapes; replacing roller knife, transforming of length and cutting shape really achieve a multi-purpose machine, fully functional.
ZXJ-120 multifunctional shaper uses frequency control of motor speed, speed can be adjusted according to the extrusion host. It is easy to operating.

Our company has already exported countries:
Asia { Thailand, Indonesia, East Timor, South Korea, India, Bangladesh, Iran, Saudi Arabic, Turkey, Iraq, Israel,
Kazakhstan, Tajikistan, Uzbekistan, Turkmenistan }
Africa { Nigeria, Benin, Algeria, Egypt, Ethiopia, Ghana, Namibia, Uganda, Zimbabwe}
Europe { Russia, Bulgaria, Ukraine.Poland,Sweden }
North America { Canada }
South America { Brazil, Bolivia }
Oceania { New Zealand }
Our Service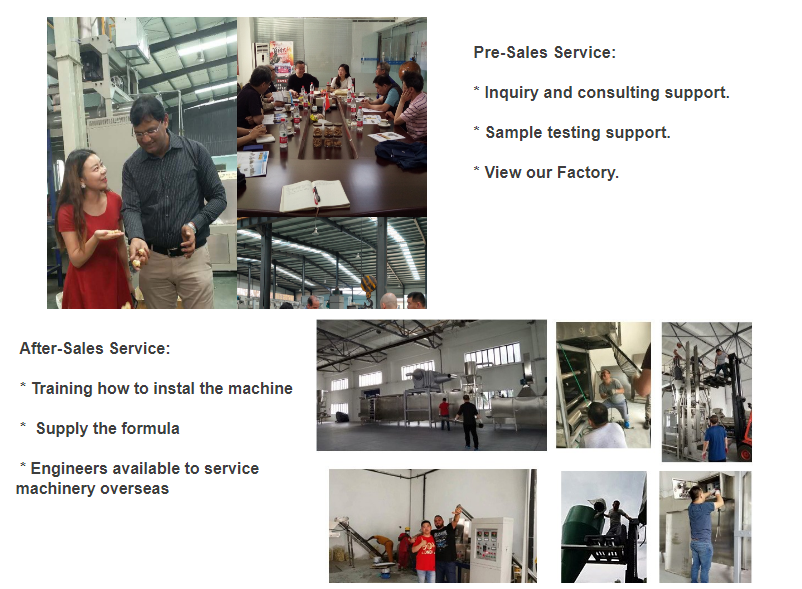 Packing and Loading